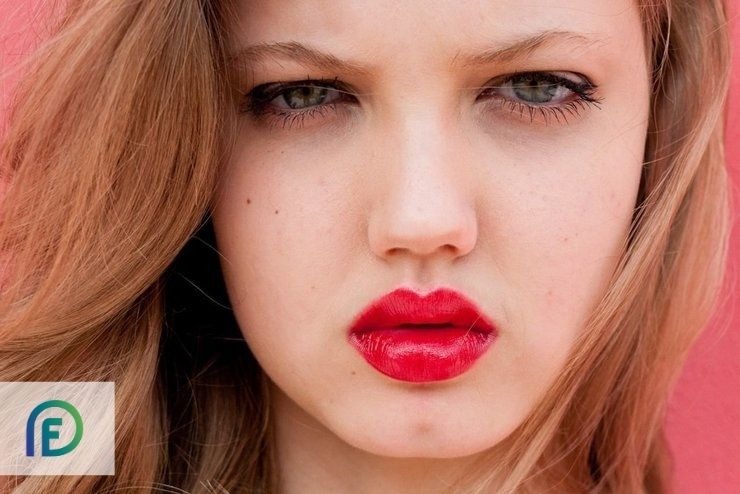 Injection lip correction with fillers has a number of advantages, namely:
After the procedure, the firmness and elasticity of the skin increases, the lip contour is smoothed out and becomes clearer. Small wrinkles go away, due to which the patient looks younger externally;
Most modern fillers are hypoallergenic and safe;
After injection into tissues, the drug adapts to existing conditions and, over time, biodegrades;
The procedure can be carried out regardless of the season;
Fillers do not affect the muscles of the face and do not change its facial expressions.
Of course, there are disadvantages to using fillers. Some disadvantages of the procedure are quite serious, so they should definitely be mentioned. These include:
The development of complications due to the traumatic nature of the procedure - hematomas, swelling and swelling, redness of the border of the lips, itching and a feeling of irritation, a local increase in temperature in the tissues of the lips. In most cases, the symptoms disappear after a couple of days, but if this does not happen, medical advice and, possibly, subsequent medical intervention will be required;
In severe cases, inflammation turns into fibrosis (tissue hardening). This complication requires urgent medical treatment.
Also, a number of possible negative consequences of the procedure for correcting lips with fillers include:
Migration of the drug into adjacent tissues;
The appearance of painful or painless lumps, bumps;
Pigmentation of the treated area;
Infection of lip tissue;
Allergic reaction and Quincke's edema (rare, but possible);
Vascular ischemia due to overly deep administration of the drug.
It is also necessary to highlight in a separate category the contraindications available for the injection correction procedure:
The presence of oncological and / or hematological diseases;
Inflammatory infectious viral or dermatological processes in the tissues and skin of the lips (herpes, rashes, stomatitis, psoriasis, diathesis, etc.);
Recently transferred infectious disease;
Propensity to develop epileptic seizures;
Diseases of the nervous system, mental disorders, etc.;
During pregnancy and breastfeeding;
Taking certain medications (if you regularly drink any medication, be sure to inform your cosmetologist about this).
Comments (0)
No comments at this moment